Building Loving AI to awaken humanity
ABOUT
Lia will be the first scalable technology to support human development worldwide with continually evolving artificial general intelligence capacities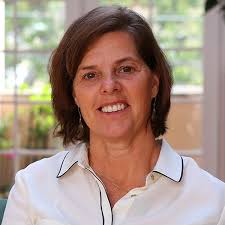 Lauren Evanow  is a successful entrepreneur and innovator in a variety of industries. Her business interests have spanned a wide range of areas, from medical device manufacturing to artificial intelligence to creating and manufacturing non-toxic environmental products. She has been the co-founder of technology companies that focus on personal transformation and self-transcendence and her main focus is to build technology that can aid a person in their own development. She is curious as to how technology can be used to positively help humanity evolve, and her passion is to bring like-minded people together in a collaborative manner to address global issues around human development and sustainable business practices. She advises and works with thought leaders who are building disruptive technologies in the areas of health, energy and food/water as a means to address the unmet needs of underserved populations globally. She is the founding business advisor for the Consciousness Healing Initiative www.chi.is,  as well as a contributing advisor for the Transformative Tech Lab at Sofia University. She is the proud mother of 3 grown children and enjoys skiing, hiking, and biking.
---
Julia Mossbridge, M.A., Ph.D
Principal Investigator and Team Lead for the LOVING AI project, Dr. Mossbridge is the President of Lia, Inc., a Visiting Scholar in the Psychology Department at Northwestern University, a Fellow at the Institute of Noetic Sciences, and the founder of Mossbridge Institute, LLC. Her focus is on teaching and learning about love and time.  LOVING AIs is her bigged love-related project. Dr. Mossbridge's interest in how time is perceived by unconscious and conscious processes has led her to examine controversial reverse-temporal effects. She is the 2014 winner of the Charles Honorton Integrative Contributions award for this work. Her book, The Premonition Code, co-authored with Theresa Cheung, is related to this work. Julia's Ph.D. in Communication Sciences and Disorders is from Northwestern University, her M.A. in Neuroscience is from the University of California at San Francisco, and she received her B.A. with highest honors in neuroscience from Oberlin College. She invented and patented Choice Compass, a physiologically based decision-making app, and is also the co-author, with Imants Baruss, of Transcendent Mind: Re-thinking the Science of Consciousness (APA Books, 2016).
---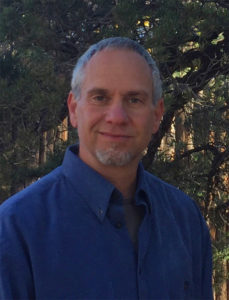 Eddie Monroe is an AI researcher devoted to the creation of AGI minds with genius, wisdom, and compassion that can help us solve difficult complex problems we face in the modern world. With a background spanning psychology, software development, and artificial intelligence, Monroe works with the Loving AI project developing AI guides for human development. His work with MindCloud and Hanson Robotics, a world leader in realistic human-like robots, has involved creating emotional and motivational models underlying robot characters. His previous endeavors include the application of AI to genomics toward the goal of extending human longevity and curing aging-related diseases, with the ultimate aim of creating "AI scientists" with capabilities to make discoveries in a variety of domains. Monroe was also involved in creating a computational neuroscience simulation of the human brain's decision-making processes, in an IARPA-funded project. Monroe holds a BS in Economics from the Wharton School at the University of Pennsylvania and a PhD in Psychology from the University of Iowa. He lives in Sonoma County, CA.
---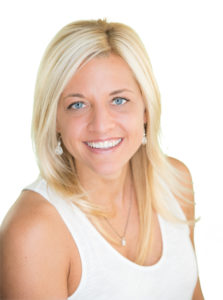 Carole Griggs, Ph.D. is an executive coach, leadership development consultant, university professor, international speaker, author/writer, and developer of transformative technology tools focused on human potential and consciousness evolution.
Carole is a pioneer and leader in the areas of professional coaching, human potential and consciousness evolution, and the intersection and integration of technology. Carole is the founder and CEO of Carole Griggs Enterprises, LLC (drcarolegriggs.com). She is co-founder of iConscious: accelerating human potential (iConscious.global) and the iConscious Human Development model and assessment, a comprehensive and integrative meta-framework and assessment researched and developed to accelerate the process of maximizing full human potential both individually and collectively. Carole is also the co-founder and Chief Design Officer (CDO) of a Silicon Valley-based startup, Lia (LiaTech.ai), the first scalable technology to support human development, the evolution of consciousness, and human thriving worldwide. Carole is an integral part of Loving AI (LovingAI.org), an important Artificial Intelligence research project that is a part of the IBM Watson X-Prize Competition. Dr. Griggs is a professor and course developer for John F. Kennedy's Masters program in Consciousness and Transformative Studies department, and is the author of Space to See Reality: A New Model for Professional Coaches.
Carole holds a Doctorate degree (Ph.D.) in Professional Coaching and Human Development, a Masters degree in Education, and a Bachelors degree in Science.
Carole's mission is to help streamline and accelerate conscious human development for the evolution of humanity's full potential, and create various educational platforms and technology tools to help scale this process to where we live in a world in which awakening – in all domains – is the new normal.
---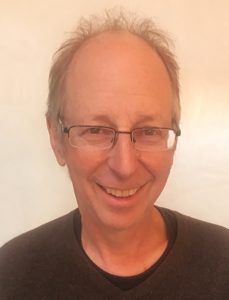 Ted Strauss is co-founder of iConscious.Global and has been a writer and teacher of awakening for over 40 years. For 10 years he taught Transcendental Meditation, helping hundreds to awaken consciousness. After decades of deeper searching and transformation in his personal domains, he then spent 19 years building the foundations of the Waking Down work, including designing and presenting core dharma workshops and the mentor and teacher training programs. During that time, he worked very personally with thousands of students to assist their whole being awakening process. Simultaneously, Ted experimented with many ways of mapping personal development. Through this experience, Ted has discovered ways to streamline awakening and personal development, enabling most aspirants to experience major shifts in days or months instead of years or lifetimes. Ted also integrates his experience with computer programming to create electronic means for accelerating personal and collective unfoldment. Ted is currently involved in the Loving AI project, using AI to support awakening using the iConscious human development model as a dialog framework.